Description WATER-OIL-REPELLENCY
Hydrophobic oleophobic coating provides resistance against
finger smudges, grease, dirt, and moisture from setting onto the
screen 9H TEMPERED GLASS
9H hardness level provides excellent scratch resistance.
Protects against low_level drops, potentially sacrificing itself instead of
your screen.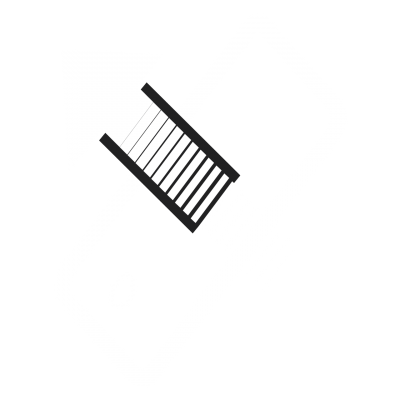 HIGH TRANSPARENCY
99% clear transparency for high definition display. Does
not interfere with use of touch screen and 3D
touch. 3D
CURVED Edge To Edge
9H high
hardness material. Scratch protection against everyday objects such as keys,
coins, and even knives.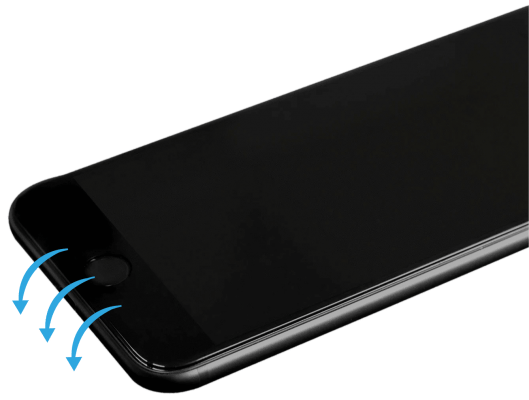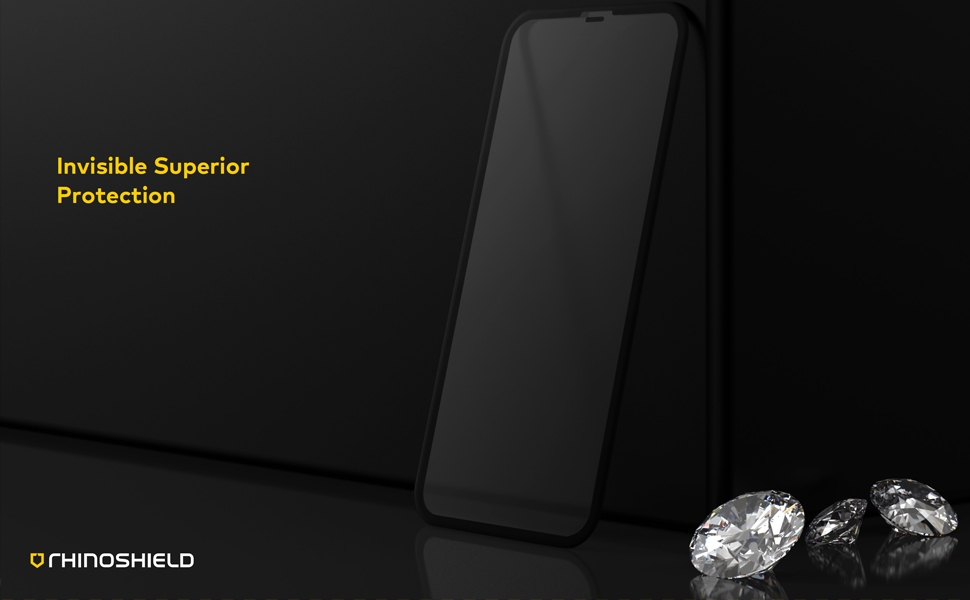 With
its 9H hardness rating, the RhinoShield 9H Tempered Glass Protector provides
superior scratch protection and very durable. A smooth surface and high
transparency makes it like an invisible shield to your phone. Plus the
electrostatic adsorption design lets your installation much more
easier.
Per the high transparency, the Tempered Glass is like with an
invisible cloak protecting your phone, but showing a superior optical
display. The electrostatic adsorption design lets your installation much
easier.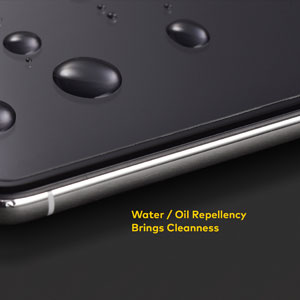 Water / Oil
Repellency
Hydrophobic oleophobic coating provides
resistance against fingerprints, grease, dirt, and moisture from setting onto
the screen. Water droplets and oil are easy to clean so your screen will
continuously stay clean and smooth during daily uses such as exercises, rainy
days, and meal
times.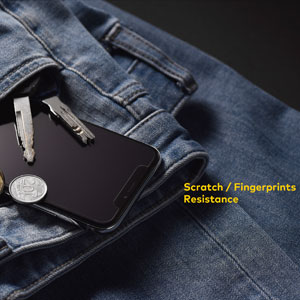 Scratch / Fingerprints
Resistance
Special scratch-resistant coating is used
to avoid daily scratches caused by friction with hard objects such as keys
and coins. The finger smudges and hand-sweat stains left behind during uses
are easy to clean, those who find fingerprints intolerable cannot miss
out!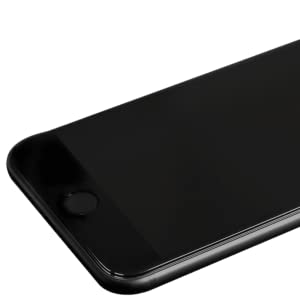 3D CURVED Edge To
Edge
Our screen protectors and cases work hand in
hand to protect your phone against impact. Bubbles are difficult to create,
thanks to the perfect compatibility in between. Our cases, has a higher
clearance to the screen when installed even with the screen protector to
ensure protection when dropped at many
angles.
Compare
Protectors

9H
Tempered Glass

Impact
Protector

3D Impact Screen
Protector

Impact
Flex

Coverage

Covers the curved edges

Covers the curved edges

Does
not cover the curved edges

Covers the curved edges

Material

Tempered Glass

Tempered Glass

Polymer film

Polymer film

Impact
Protection

★★★★

★★★★★

★★★★★

★★★★

Durability

★★★

It might crack after a strong
impact.

★★★★★

Long-lasting. Able to absorb shock
without itself cracking.

★★★★★

Long-lasting. Able to absorb shock without itself cracking.

★★★★★

Long-lasting. Able to absorb shock without itself
cracking.

High
Transparency

✔

✔

✔

✔

Scratch
Resistant

★★★★★

★★★
★★★★

★★★

Fingerprint
Resistant

★★★★★

★★★
★★★★

★★★

Thickness

0.65
mm

0.29mm
0.42mm

0.14mm

Oleophobic

★★★★★

★★★★
★★★★

★★★

Zero Residue Adhesive

✔

✔
✔

✔

Edge to edge
full coverage

✔

✖
✔

✔

Face ID / Touch
ID Compatiblity

✔

✔
✔

✔

Compatible with RhinoShield
Cases?

✔

✔
✔

✔
How To
Apply
RhinoShield 9H 3D Glass Screen
Protector Installation Tutorial
Samsung Galaxy S9/S9+ 9H 3D Glass
Screen Protector (Full Adhesive Version) Installation
Tutorial
Samsung
Galaxy S8/S8+ Tempered Glass Screen Protector (Full Adhesive Version)
Installation Tutorial
Samsung
Galaxy S8/S8+ Tempered Glass Screen Protector (Non Full Adhesive Version)
Installation Tutorial