Description
MOFT X Stick on Phone Stand & Wallet – The breakthrough innovation that started it all. The MOFT X Invisible Phone Stand and Wallet revolutionized the portable productivity class of accessories and is still unrivaled in the space.
With perfect angles in portrait and landscape modes, the MOFT X is designed to work your way. Carry up to 3 cards in the wallet and it is all you'll ever need.
Compatible with phone 4.7″ or larger. For iPhone 11 series and iPhone 12 series, please purchase a special glass sticker for compatibility.
UNFELT WHEN CARRIED
Ultra Portable
A simple yet ergonomic fold-line on the back makes it function perfectly. Always be by your side but you will never be aware of its existence until it kicks out in 1 second.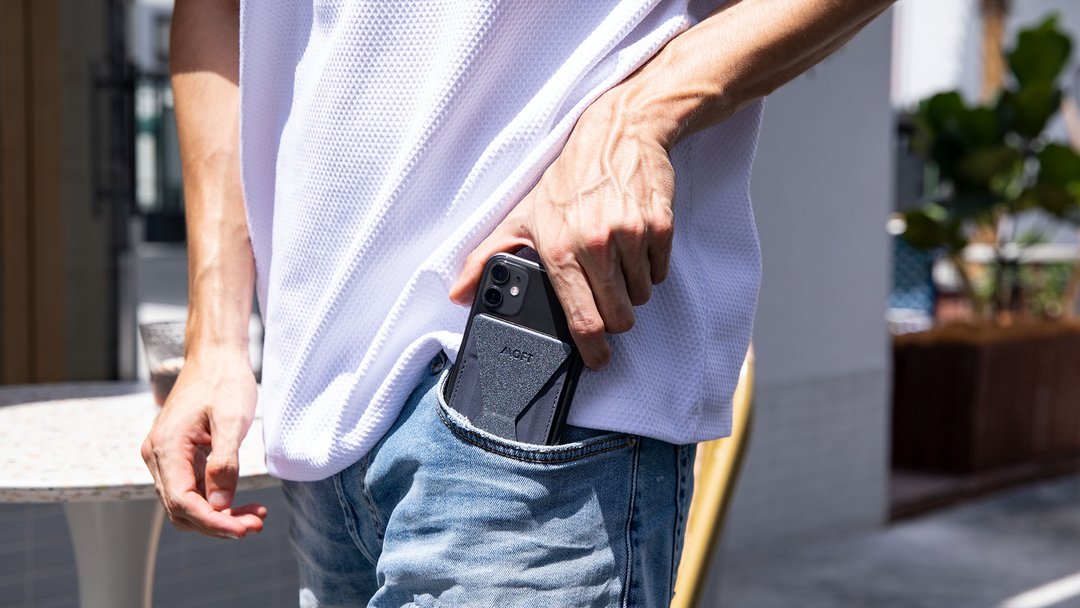 3 CARD WALLET
Grab & Go
Razor-thin, light as a feather and super secure with RFID protection. Take up to 3 cards with you, anywhere.
Specifications
Vertical 60° perfect for viewing vertical content
Horizontal 45° ideal for movie-watching
0.2 in thin, 1 oz weight, unfelt when carried
3-card wallet and RFID-protecting
Reusable and residue-free adhesive
Compatible with phone 4.7″ or larger.
For iPhone 11 series and iPhone 12 series, please purchase a special glass sticker for compatibility
Dimensions: 2.5*4.1*0.19 in/64*105*4.7 mm
Weight: 1 oz/29 g